We moved here in Drummondville 6 years ago already. After looking for months to find a place, and then waiting for several more months to officialize the papers in order to move in the church. But ever since that time, Drummondville has really become our home. Not only a house, but a home. The people welcome us right away and warmly. Nonetheless, we had never played in Drummondville before; circumstances made it so that we would spend more time on the road than at home in the years following our move in the city. Being invited to play at the Festival de la Poutine was a true honor.
Started in 2008 by another Drummondville band, the Festival de la Poutine was simply amazing. It was absolutely everything you want a festival to be when you're in a band. The staff is helpful and makes you feel like they care, there's power everywhere, an espresso machine, a kettle, the food was delicious and not too heavy (ok, there was poutine, but other stuff, too). Amongst the other bands, you could feel there was a friendly vibe instead of that competition you get just way too often. It felt like family.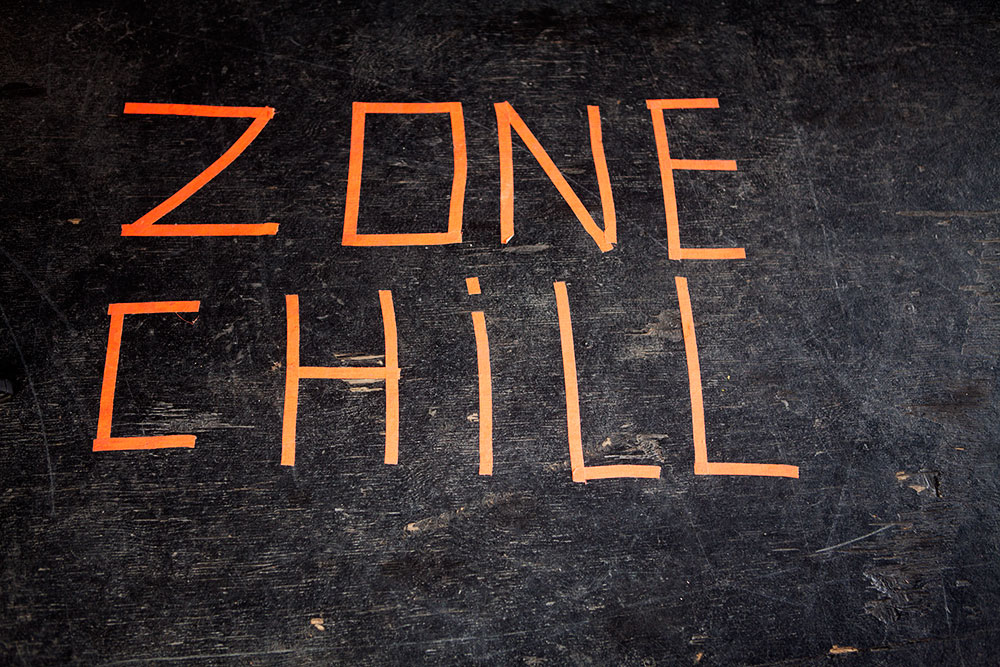 A special zone in the stage. Had to go over it before getting to your instruments. No stress allowed!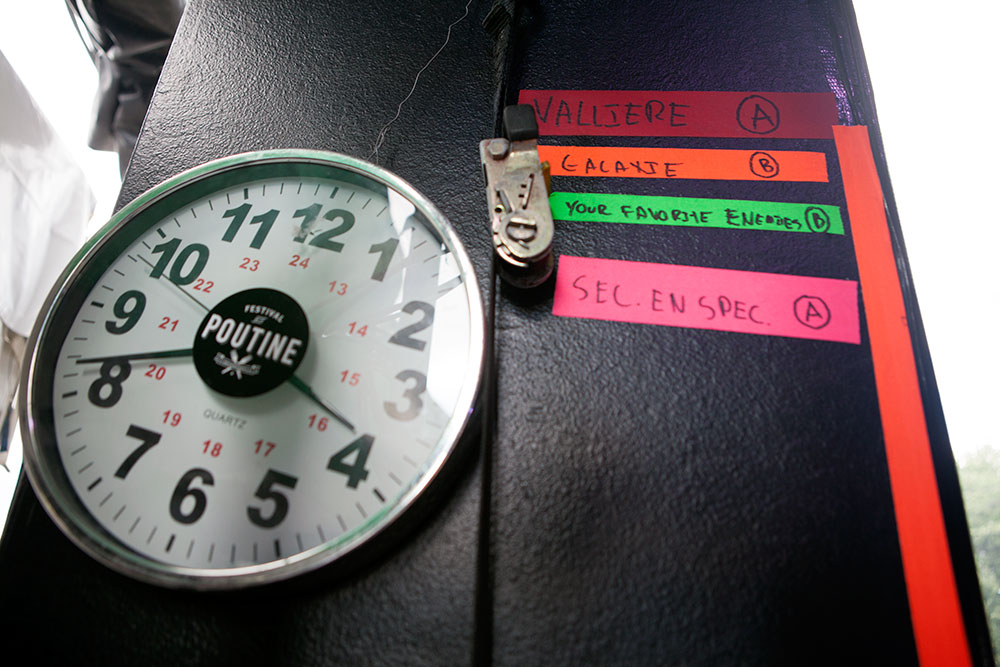 The original Poutine Clock, along with the line up of the bands on Thursday night.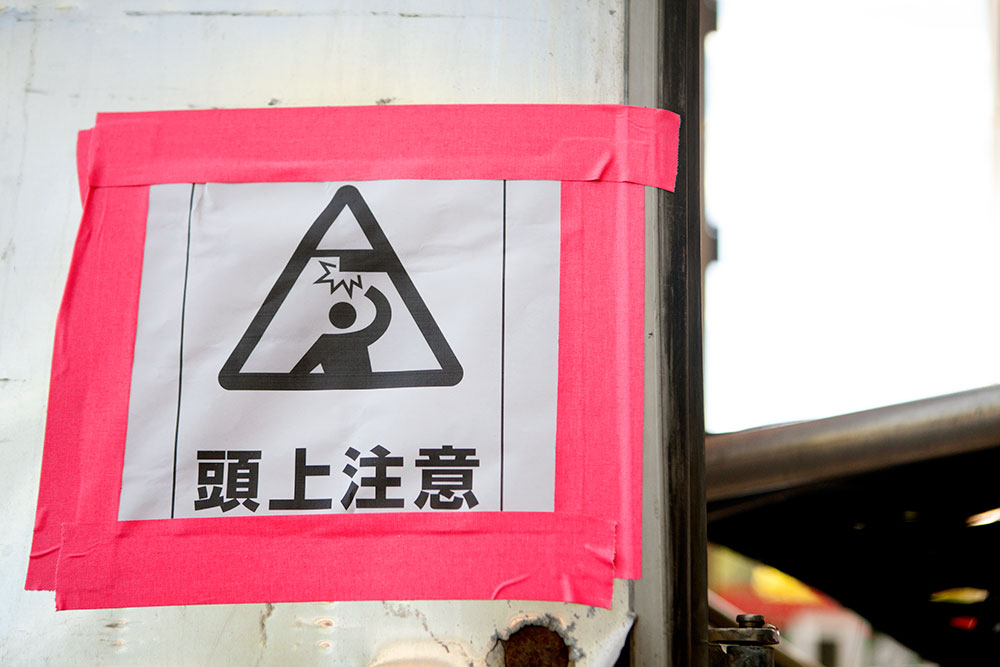 Drummondville is a very international place… Signs were even translated in Chinese!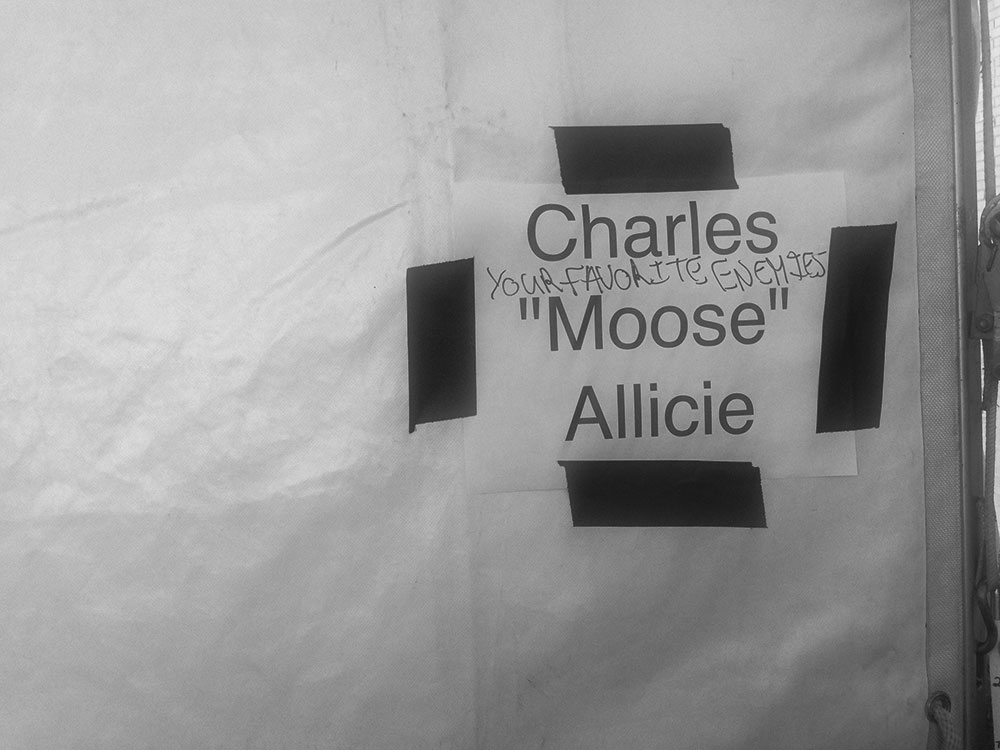 Band tents were all under the drummers' names. We can guess these are printed by the drummer of the band who organizes the festival!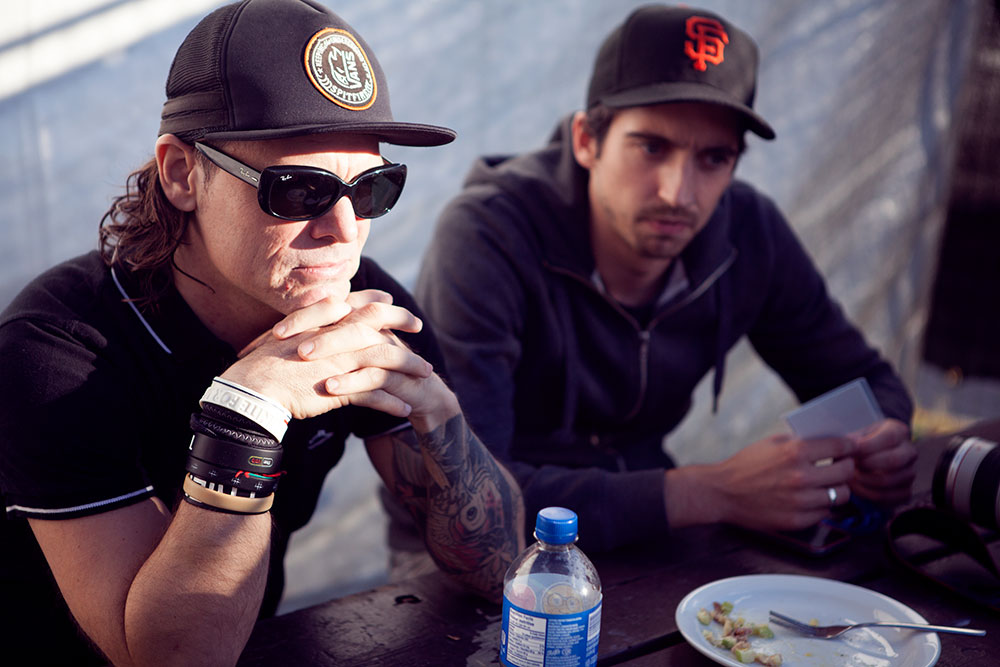 Chilling out in the artist area before getting on stage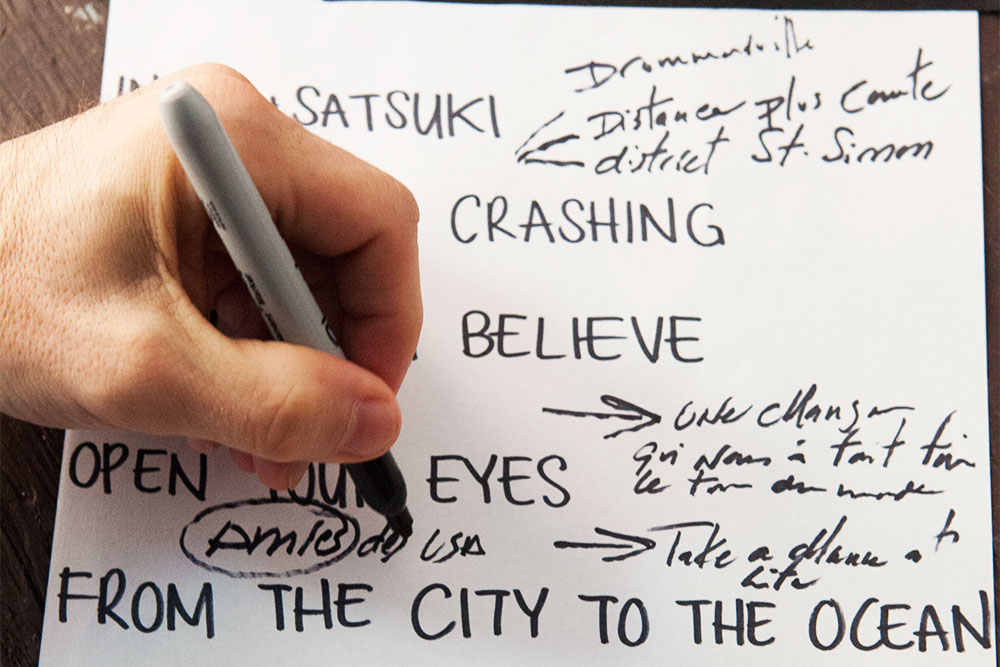 Adding the final touches to the set list. I'm always surprised Alex can understand anything of what he writes… Call this the writing of an artist!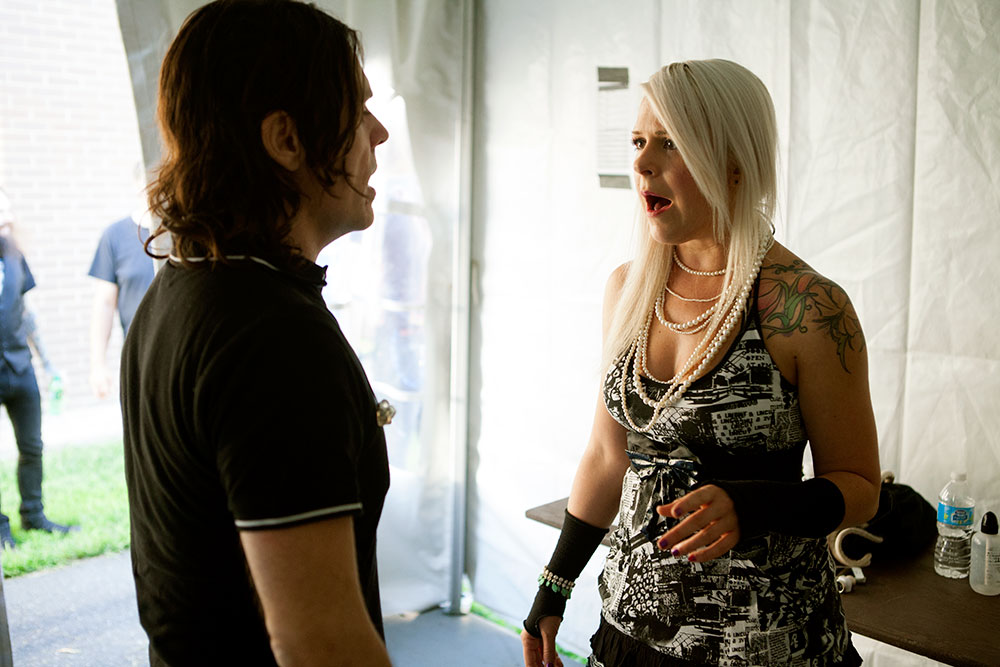 Vocal exercices are a must before getting on stage!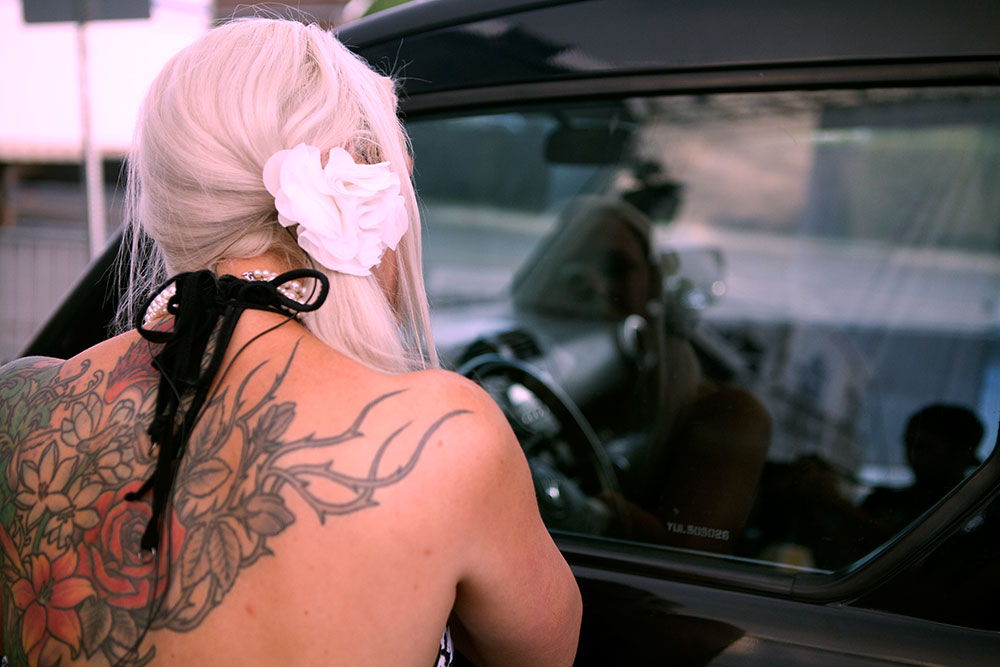 No mirrors around? No worries, a car window will do!

The last few seconds before getting on stage… and then, let the show begin!
Standing on the stage just before the show, I looked at the crowd, and was astounded to see just how many YFE t-shirts and hoodies I could see! They were not only everywhere, but they really pop out, and catch your eyes more so than the other t-shirts around do! And what a beautiful crowd that was. People came all over North America to see us, some doing crazy long trips to get to see us live. This is something that I have noticed. Seeing YFE live is something contagious. When you see them once, you want to see them again. And for many people all over the summer, YFE has been their very first show – EVER! Their question is always the same after that… When is the next show? When can I see you again? And that show, was just mind blowing! I get to be in front of the speakers a lot when I take pictures, and it usually feels like an agression. Loud music is good only to a certain point, after what it feels like it is attacking you. And this is what usually happens when I spend time just next to the speakers – my whole being is being attacked. But tonight, it was different. Tonight, it was simply loud. It never reached that agression-like level. Was it too loud? Yes. But for the very time, it didn't feel wrong to be in front of the speakers! You could hear the very little subtleties of the band's sounds without a problem, every note, as quiet as it was, was dancing along everybody else on stage and in the crowd. The show was perfect in its imperfection. Just like Your Favorite Enemies are. Just like we all are. The summer couldn't have ended on a better note… 🙂
– Stephanie