We finally arrived in London!!!! The journey has been quite a long one, around 18 hours! A very long flight, with a transfer, and quite a few train rides later, we made it home!!! Flights went well, no too much turbulence, to everyone's happiness! We baptized London's trains and undergrounds with our suitcases and music instruments! We lost no guitars, no footboards, no suitcases in the traveling… and we didn't lose Sef either! From leaving our YFE HQ to being in London, we've done it YFE style! And though everyone's exhausted, the mood is pretty cool, as you can see from this picture! We're all very happy to be here! lol!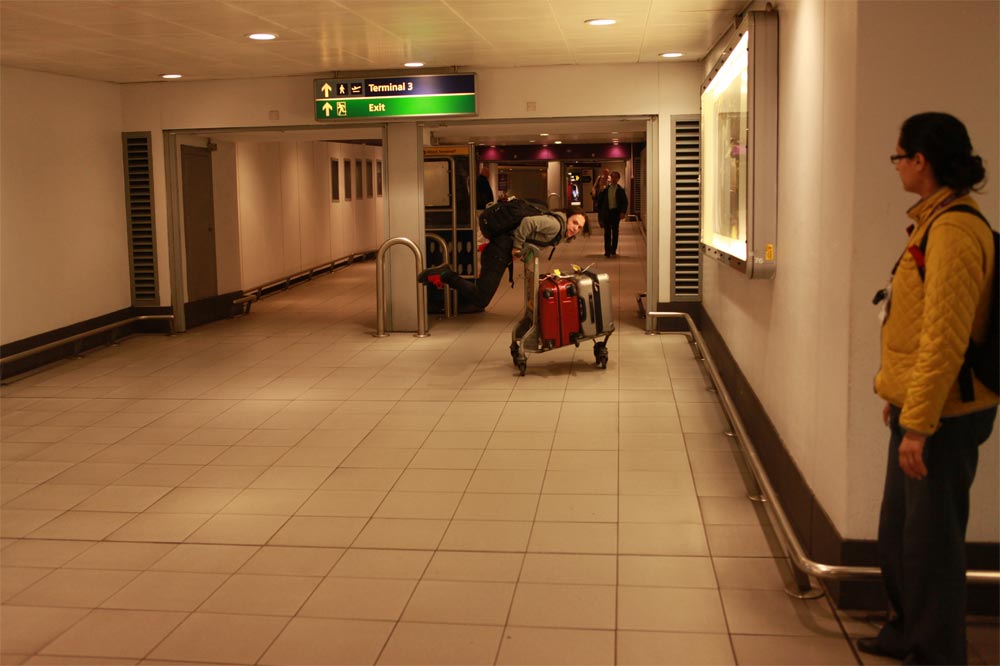 Not sure what you've seen? Just watch this short video… You can't be mistaken!
We're now at home, it's 3am, just finished eating a little something, and getting ready to go to bed soon…! Tomorrow is coming pretty fast already!
More news will be added very soon!
– Stephanie