The Blind Boys of Alabama, Cold War Kids, Clap Your Hands Say Yeah, Passion Pit, Courtney Barnett, are just a few of so many artists who played the iconic Lower East Side Pianos in New York City. I spent countless afternoons and evenings between those walls, watching bands from all around the world giving everything they have to climb a few more stairs to their dreams of making a living out of playing music! I've witnessed so many broken dreams right underneath my very own eyes where managers, agents, festival owners, publishers, music supervisors were leaving the room, one by one, during those cold October CMJ days. I come down to New York every month of October wearing my band's manager cap, since those industry people don't really like to deal with artists directly, which I don't really mind since I never saw my band like a typical, classic band. Being DIY ever since the beginning, we simply know nothing else than to rely on ourselves, our guts, our philosophy, and way of embracing not only music but life in general… I love New York, as I always feel I'm surrounded by people just like me, whose dreams and vision are going through their veins, for our freedom to bloom even more at every heartbeat.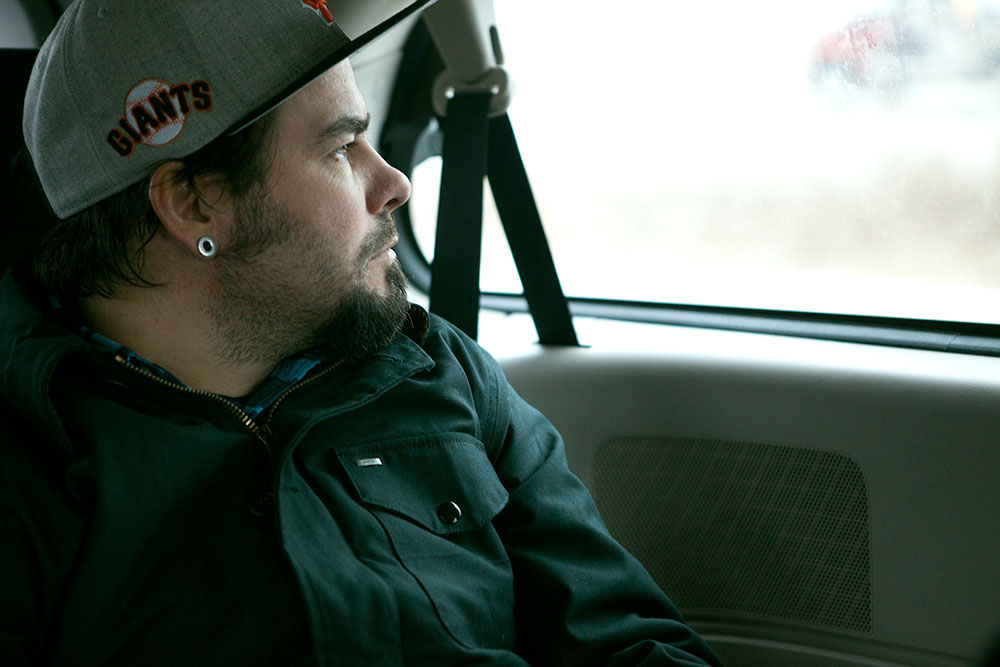 It was in October 2014, the San Francisco Giants were visiting the Kansas City Royals to start the World Series. I entered the Pianos on a Tuesday night, a little early as CMJ really starts on Wednesday. The game was playing really loud and there was this guy screaming at the tv set when the Giants scored! "Hi, my name is Steven, I'm the Pianos talent buyer", he tells me as I come closer proudly wearing my SF cap for the occasion! No need to tell you we became friends as the week passed by and the Giants were playing and as I was spending my afternoons there meeting people! "I really love your band Jeff", I could hear from Steven as I came in again on Saturday afternoon! "I would like for you to play here", he mentioned. "I think this place could be a real good fit for a band like yours!" He's been pushing ever since for him to be the very first venue to play YFE in New York outside of those CMJ showcases we did. For us, the band isn't about being part of something, wether it's a scene, a movement. Even adding a music genre to YFE is a little challenge after those 10 years where so many different musical projects came out from "And if I was to Die" to "Vague Souvenir", and even "Between Illness and Migration" to "Tokyo Sessions"! For us, it's about music, soul, and guts, nothing else… If we feel it's too good to be true, we won't trust it, since outside of each and every one of you, our extended family from all around the world, no one ever gave us any gifts whatsoever. It's always been like that 2014 edition of the Giants, who ended up being champions for the third time in five years, always being the underdogs; how much do you want it!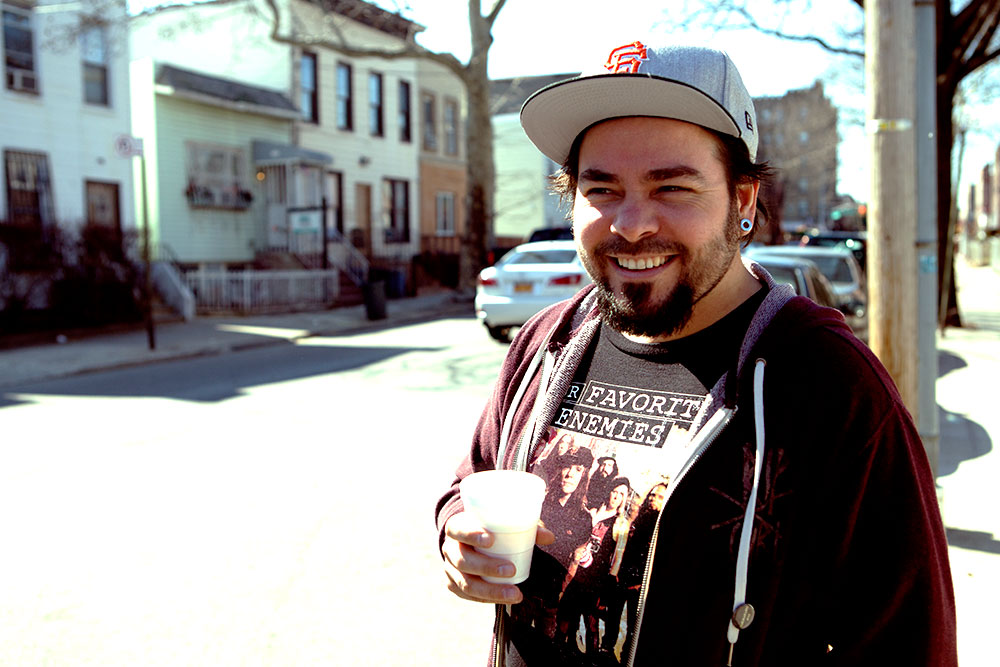 I remember stopping in front of the artists' entrance of the Pianos, where, for the first time, not only we were performing in one of the coolest venues in NY, but you were all coming down by bus from Montreal or Quebec City to share what would become one of the most soulful moments of my life! For weeks, I've been reading each and every story of those who were joining this crazy two-day trip to New York and I couldn't be more inspired. For some, it was the first time they were leaving the country, for others it was a long time dream becoming true to go down to the Big Apple, where for others, it was another not to be missed opportunity to see the band play and meet new friends! No matter the reason, I've been really touched and blessed to read you and to silently witness how meaningful this could be for you. I was always bringing your stories with me in the rehearsing room since this is what we were hoping the most to see happening when we decided to do this crazy thing, YFE's way! People came down from Europe to be part of this trip, and I even have a friend living in Chicago who decided to come to Montreal, in order to be part of the bus trip with everyone else, even though, the language spoken on the bus was mainly French! What can you say to that, I was simply blown away by all this love, this joy, and humbled to be part of everyone's stories! To me, this is what matters the most, since this is the true power of music, stronger than any Grammy Award you could win, since music, is all about gathering, no matter our differences, and to live life to the fullest!
Times Square will never be as bright as that night of March 1, 2016! Time simply stopped for us to realize what it really means to be there all together and simply be, which is why we chose the Celeste wine from Torres, dedicated to the exact positions of the stars in the sky the day of the grapes' harvest. I raised my glass to you all, as you were all so beautiful that night, underneath the lights of New York City, to you all who give us the necessary courage to defy the impossible. When passion is filled with love, even the smallest of all stars can outshine the entire galaxy on its own. This is what we looked like all together standing on Broadway and 45th Street, a small piece of the sky that will forever live in our hearts! I'm looking at the stars tonight, enjoying again what it feels like to matter for some, since as long as we'll keep this night alive, even the sky ain't the limit anymore…! I love you my friends, and I thank you for being in my life, since this New York City trip was only one of many more to come!
– Jeff